Oregon Copper Bowls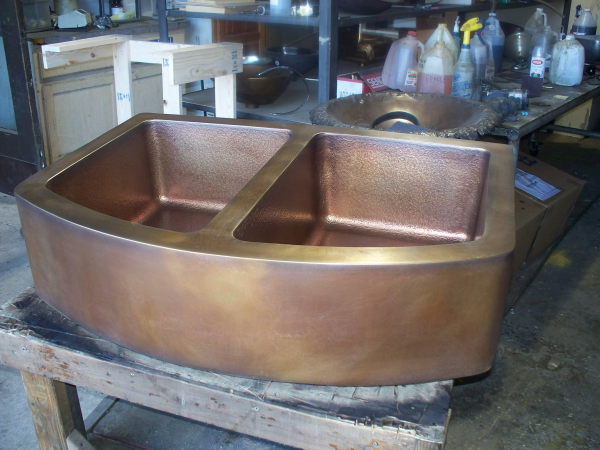 Our studio artisans in Eugene, Oregon are devoted to hand-crafting the finest metal sinks and basins in the world. We measure our success by our ability to create the most lustrous and rich patinas, perfect polishes and finely plated basins. This focus on quality carries over to our crafting of electrical wallplates, architectural bowls, and custom work that includes cognac-style alambic copper stills.
Our classic designs are available in copper, brass, nickel, stainless steel, gold and silver. We work with heavy weight metals, and make no compromise on the quality of our materials.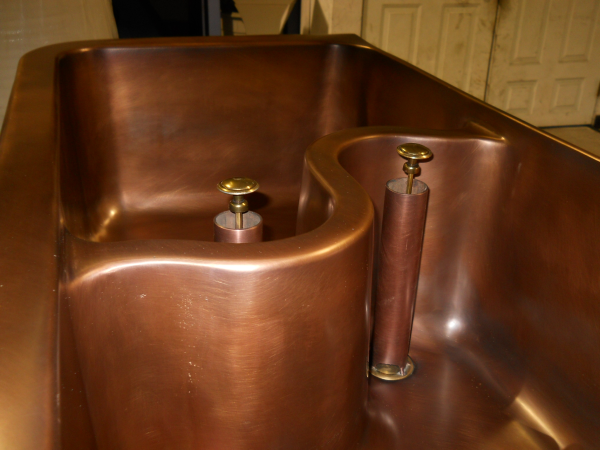 Our devotion to aesthetic quality extends to our rigorous requirements for precision. You can count on Oregon Copper Bowl Company for:
Superior hand-crafted workmanship
Hand-crafted in America
Exacting precision
Thousands of configurations
Why use Oregon Copper Bowls rather than some of the other copper stuff in teh market? Here is why...
Oregon Copper Bowls have a flawless mirror finish in Copper, Brass, or Stainless. Mexican Copper is not offered this way "See Native Trails or Link a Sink"
Oregon Copper Bowls cannot be bought online, A showroom product line only. No stolen sales!
Oregon Copper Bowls can provide an electroplated nickel finish which is a PERFECT match to faucets. All competitors offer an electro less nickel; which is more silver then blue & doesn't match faucets.
Oregon Copper Bowls offers a hand hammered stainless steel finish, not a prefab stamped pattern that looks like a waffle pan.
Oregon Copper Bowls also offers a CAREFREE Copper & Bronze finish for some of these sinks I will warranty to be tarnish free guarantee for life!!
Oregon Copper Bowls is all hade here in Oregon, USA and not one bit is made from overseas unlike all of our competitors. Showroom sales stay where they are specked and thus helping to build a healthy showroom economy!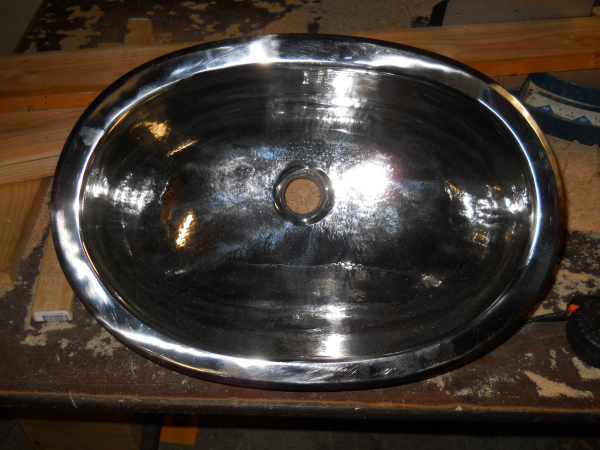 Not every sink is a work of art but they should be protected as if they were.
To see the Oregon Copper Bowl price list, please click here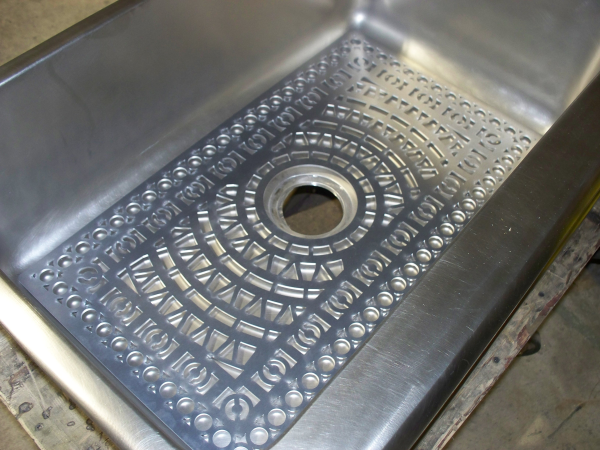 Great Grates has created a large line of grates to not only protect your sink AND add utilitarian beauty to your kitchen.
Great Grates are meant to absorb the abuse so your sink won't have to! All Grates have the industry standard one year guarantee for the rubber feet and bumpers from date of purchase. All grates are guaranteed to be delivered to you in the best possible condition.
Our grates are hand crafted by artisans and individually made. It is to be expected that there may be some slight irregularities in design. Variegated finishes are strived for in production. Our grates are incredibly durable but, they can be scratched by heavy or sharp objects they are exposed to. Elite Bath Inc. recommends that one should be very cautious with chemicals. (Please see maintenance)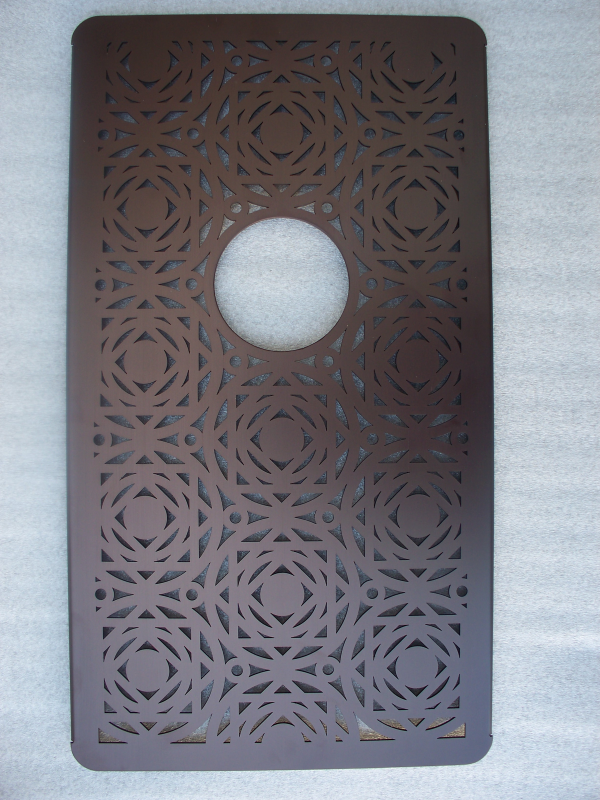 Custom grates are available in Traxx, Silverware, Dot and Mosaic designs. Please talk with a displaying showroom or fill out the contact request for information on the main page of The Libbey Group's web site.
Due to fluctuating metal prices, pricing quotes are good for 45 days from tile of quote.
Grate Grates are made in the USA!
To see the Grate Grates price list, please click here