Phylrich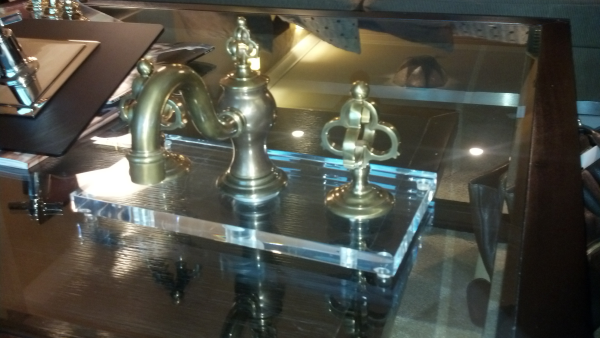 The New Phylrich – Truly Made In the USA.
For over 50 years (since 1959) the Phylrich brand has set the standard creating luxurious bathrooms in elegant homes and fine hotels throughout the world. As a new member of the Escalette family of companies, Phylrich will continue to be an influential leader and trendsetter in decorative plumbing well into the future.
We are proud to announce that the new Phylrich is now made in the USA at our design center, factory and company headquarters in Southern California. We have rapidly gone into full production with expansion plans already in progress. Having design, engineering, manufacturing and finishing in-house have enabled us to create jobs, reduce costs and control quality better than ever. All Phylrich signature collections are crafted from premium grade certified materials, with a high style design reflecting simplicity and elegance.
We believe it's our obligation as Americans to bring manufacturing back to the USA. We are passionate about our mantra – American Made Craftsmanship, and it flows through everything we do.
It's a very exciting time for the Phylrich brand and this is only the beginning. We have a variety of new products and collections launching in 2014 with a few surprises along the way. The New Phylrich – Truly Made In the USA.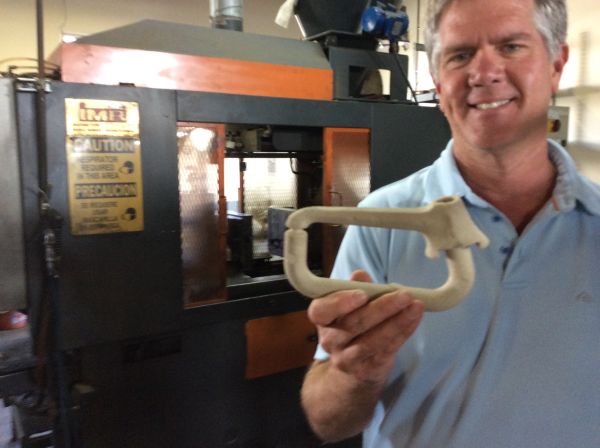 March 14, 2012 Costa Mesa, CA
Escalette LLC is pleased to announce the purchase of select assets and the Phylrich brand from Elkay.
Escalette LLC was founded by Geoff Escalette, former co-owner and president of BrassTech / Newport Brass in California. At the time of acquisition by Masco in 2002, his company was the largest independent manufacturer of decorative faucets in the U.S.A. Following the sale of BrassTech, Geoff founded Escalette LLC / RSS Manufacturing in 2010, returning to his roots in the OEM Plumbing Fixtures and Fittings business. The company's management team has over 150 years of experience directly related to this market segment. Escalette LLC is proud to be producing in the U.S.A. and operates from a 65,000 Sq.Ft. factory and company headquarters located in Costa Mesa, CA. Escalette LLC is acquiring certain assets of Elkay used in the Phylrich business with the intention of carrying on the Phylrich tradition of providing high end plumbing products for the home. As part of the asset transfer, Escalette LLC will acquire the Phylrich trademark, designs and URL. Phylrich products – including the most popular designs and models – will be manufactured and supported by Escalette LLC. As part of this purchase, Escalette LLC has agreed to take over all warranty obligations, past and present, as outlined in existing product warranty statements. Going forward, customers will have a single point of contact for all new and replacement Phylrich parts and products. Phylrich Product Line has 72 employees and growing!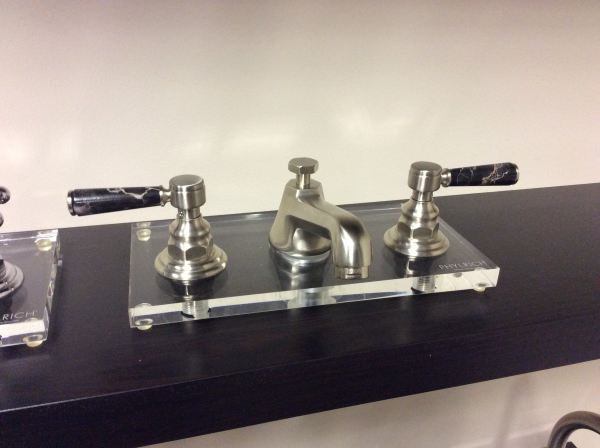 Hand-fashioned with the same standards as a classic automobile, Phylrich fixtures are accented with unique materials including marble, onyx, crystal and sodalite and feature hand-polished finishes that are long lasting and achieve a celebrated level of sophistication.
As the leader in establishing and defining the decorative fixture marketplace, Phylrich offers exceptional finishes that set the brand apart in the industry. Phylrich fixtures are assembled by hand from start to finish. By polishing, plating and assembling all its own products, Phylrich is able to consistently produce an unmatched level of sophistication and quality in each of its innovative fixtures. Phylrich' complete approach when creating each fixture results in a final product that is both stunning and will last a lifetime.
All Phylrich fixtures are protected with an E-coat process that invisibly shields the finish. This finishing process allows the original color and depth of the real metal finish to shine, while maintaining the fixtures quality and durability, creating a truly authentic product.
In-house finishingIn-house finishing at the Phylrich factory
Phylrich offers over 21 finishes in a broad palette that is sure to suit the look of any luxury homeowner's style, including modern, baroque, classic and art deco. In addition, Phylrich' hand relieved matte finishes; Antique Bronze and Old English Brass are joining Satin Nickel as the finishes featured in luxury bathrooms.
All Phylrich fixtures are created from extraordinary designs and come with an exceptional warranty. A virtual one-stop shop for decorative fixtures, most Phylrich Series has a collection of fixtures for the lavatory tub, shower systems, wall accessories and matching hardware for cabinets and doors.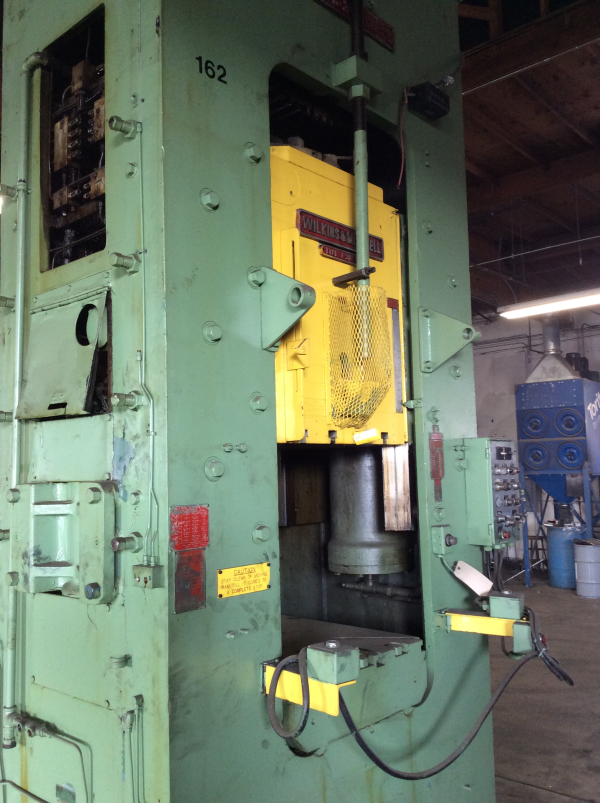 Why are Phylrich luxurious faucets so reasonably priced compared to other brands? Made in the USA implies better quality and is usually more expensive, isn't it? Why is this not the case for Phylrich and what is their competitive advantage?
1) June 2013 robots doing production jobs that in the past typically took 4 day and today it is now 4 hours. 2) Lab on site regarding the Universal plumbing code testing. In house around the clock product testing saves time, ensures the product performs to specks before leaving the factory, and as an added benefit, save tens of thousands in costs that typically are passed on to the consumer.3) The Brass Press is the only working machine in all of North America. This is WW2 technology and not many Brass Presses are still around. A brand new Brass Press today would cost multiple millions to manufacture. Phylrich purchased this railroad industry machinery from Ontario, Canada and installed it at the Costa Mesa foundry. The Brass Press is a magical manufacturing machine. The Brass Press turns dollars into dimes... meaning in the manufacturing process what used to cost $1000 to do now cost $100 at Phylrich again a savings for the end user. However, the money savings while nice is not the biggest savings here. The Brass Press uses force to shape solid brass bar stock into the molded piece. The end piece is three times stronger than a no lead comparable brass component and because it is formed in such a dense fashion, the finish is less wavy and pristine! (The Brass press The machine is 15 feet square and is 60 feet tall and goes into the ground another 30 feet. The underground construction is with springs and installed over pebbles to prevent all the basements within a three block radios of cracking as using the Brass Press has the force comparable to a small earthquake. 4) C + C Machining are used to quickly convert brass bar stock into handles, hardware, knobs, shower components... Today's technology compared to as little as ten years ago is tremendously efficient. What used to be a 6 hour project is now less than 2 hours.5) Water Jet technology to carve solid brass bar stock as needed. Since most faucet manufacturers have not embraced this technology, not mush information is forthcoming out of Phylrich.6) Did we mention that Phylrich is one of a handful of faucet producing foundries in the USA! Yes, Phylrich pours spouts, makes it own valves, and does its own finishing. We are vertically integrated, smart and looking to provide the best value for the consumer water projects.7) Phylrich is a family business and run with an industry "trend setting" owner. The Libbey Group started in the plumbing industry as the Newport Brass rep and at that time the current owner also owned Newport Brass. I know firsthand that Phylrich ownership (Geoff) will make problems disappear permanently while working to solve the industry needs. Plumbers need easy product to install and service. This is a pretty low standard as just about any faucet will deliver water. So we can safely check off that Phylrich covers your plumber's need. What is needed for your project? Please see the contact sheet and let us know...