Signature Series
SIGNATURE is a series of 7 uniquely designed collections from The Furniture Guild. Every collection possesses distinct character, meticulous attention to detail, and unmatched quality. Each SIGNATURE collection is offered in a variety of configurations and finishes that will suit your individual needs. We look forward to building your vanity, and signing our name to each customized, completely original work of art.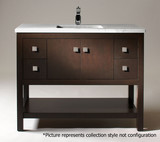 Why does the Furniture Guild call this Pottery Barn / Restoration hardware style bathroom furniture The Signature Series?
sig·na·ture – noun, adjective:
A person's name mark representing it, as signed personally. Any unique, distinguishing aspect, feature, or mark. Serving to identify or distinguish a person, group, or product.
The Signature Series is a Pottery Barn / Restoration style bathroom furniture made in Canton Georgia with bench made furniture quality made to last forever. The product is suited to include medicine cabinets and linen cabinets and to be wall or floor mounted. Typical ETA is 3-4 weeks delivered to our partnering showrooms. The Signature Series is the highest made quality at a fair price. Also, The Furniture Guild is proud to use PureBond technology in all of our Signature vanities. It is a formaldehyde-free hardwood and plywood technology produced by Columbia Forest Products. It creates a safer, greener, and higher quality furniture product for your home. We have matched our top-notch craftsmanship with the finest building materials available.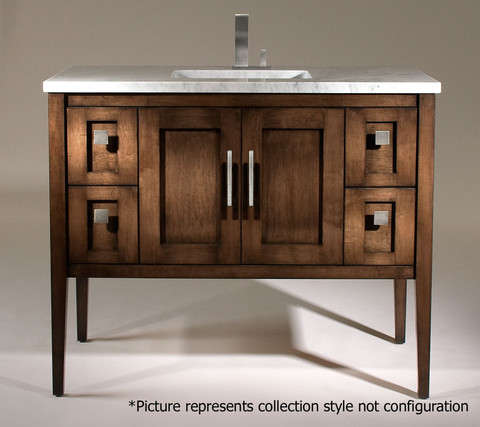 For The Signature price list, please click here
For The Stephan Series price list, please click here
For Stephan Series catalog page please click here
For Accessories price list, please click here
The Furniture Guild asks you to consider the following about furniture or vanities. Please click here
When cabinetry fails, it is primarily due to high levels of moisture, inferior wood case construction, poor finish and cheap hinges and drawer units. Cabinetry is the easiest place to hide poor quality while charging premium pricing. It is important to know what you are paying for underneath the top and behind the doors. Typically, bathroom cabinetry from overseas is not concerned with the above.
Please click here to see a custom Stephen quote
2012 training on new Signature price list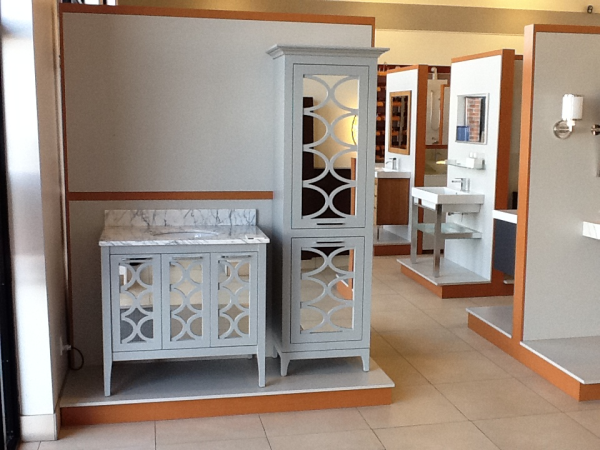 The Signature Series has introduced some great options customers can add to a base model to make it special, like an interior cabinet light that comes on when you open the door, pull out tray, and a hairdryer/curling iron holder and interior electric receptacle.
The pictured 36" Stephen in blanc finish has a base price of $2195.00 with a top/sink. Loaded with all the appropriate options, it lists at $4145.00. Please talk with your sales consultant about the "starts at" price and an "as shown" price with the available personalized options.
The accessories, some of which are new, are available on all the products we make, and helps the customer to enhance their project. Please see above Accessories link for all options.