A & D Recommendations
The NoMad Hotel in NYC partnered with Victoria + Albert to use 80 Cheshire freestanding baths. Room view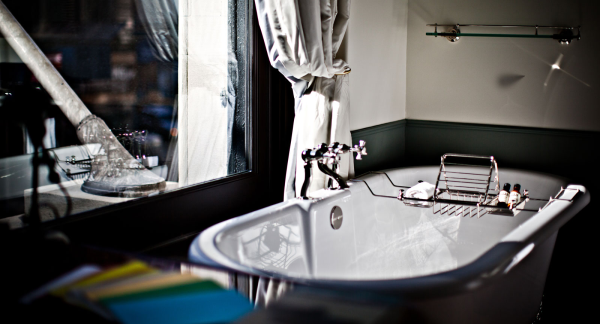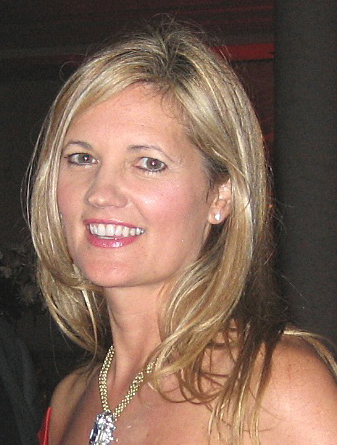 Uplifting and energizing, it's no surprise that kitchen and bath showrooms and the design community as a whole are quickly embracing Tangerine Tango, Pantone's 2012 Color of the Year. According to a report released by the Associated Press, "The world doesn't need more gray, and the blues are covered too. What consumer's products need is a jolt, a shot of energy and boldness, all of which comes from Tangerine Tango, the reddish-orange hue that Pantone announced as its top color of 2012."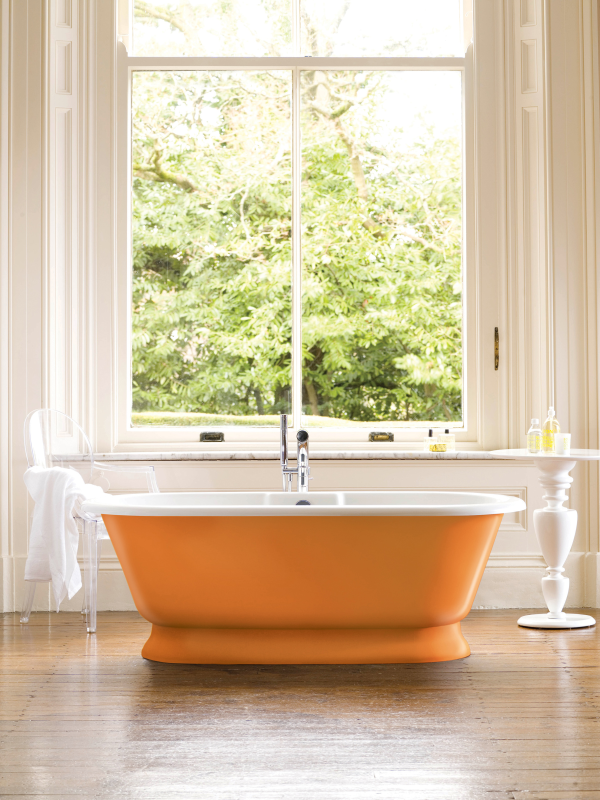 Wholesaler Magazine April 2012
Sophisticated but at the same time dramatic and seductive, Tangerine Tango is already appearing in plumbing and decorative hardware showrooms as well as high end homes and even hotels. Victoria + Albert's freestanding tubs, while regal in white, become fabulously glamorous when painted in this luxurious color. The freestanding tub has always been the centerpiece of the bath, and for today's consumer looking to add vibrant style, Victoria + Albert's tubs allow custom painting of their exteriors. The tubs are made from eco-friendly Englishcast, having a smooth exterior surface easy to decorate using either oil or water based paints. And when it comes to custom decorating Tangerine Tango is hands-down this year's color choice.
Michael Troyer, Stuart Silk Architects -"We kept the traditional bones but introduced some contemporary elements." April 2012 Custom Home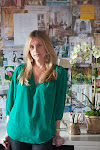 I am a girl that takes a bath every single night, so going shopping with a client for a bath is beyond exciting (only wish I was shopping for me too). My client also shares the ritual of a daily bath, so the master bath is a very important decision not only from a visual standpoint, but a functional standpoint as well. Over the past month I have looked at many baths, and now I have two clients who have decided on Victoria + Albert for their master baths. Victoria + Albert baths are all made from 100% volcanic limestone and high performance resins, and all come with a 25 year warranty. What I love about this line is that they offer a wide variety of styles and they are all sculptural works of art.
Here is a glimpse of some of my favorites... Monaco Napoli Capri Barcelona Asia Amalpi Marlborough Sorrento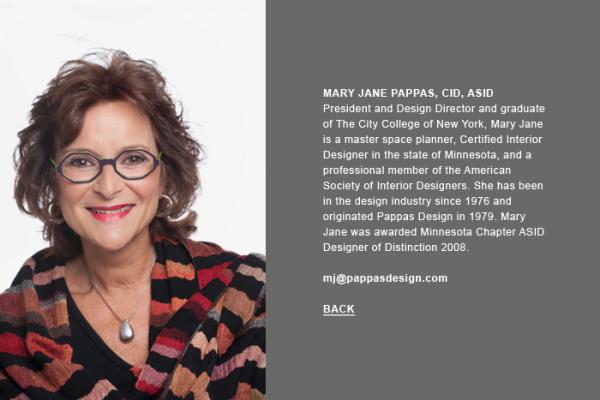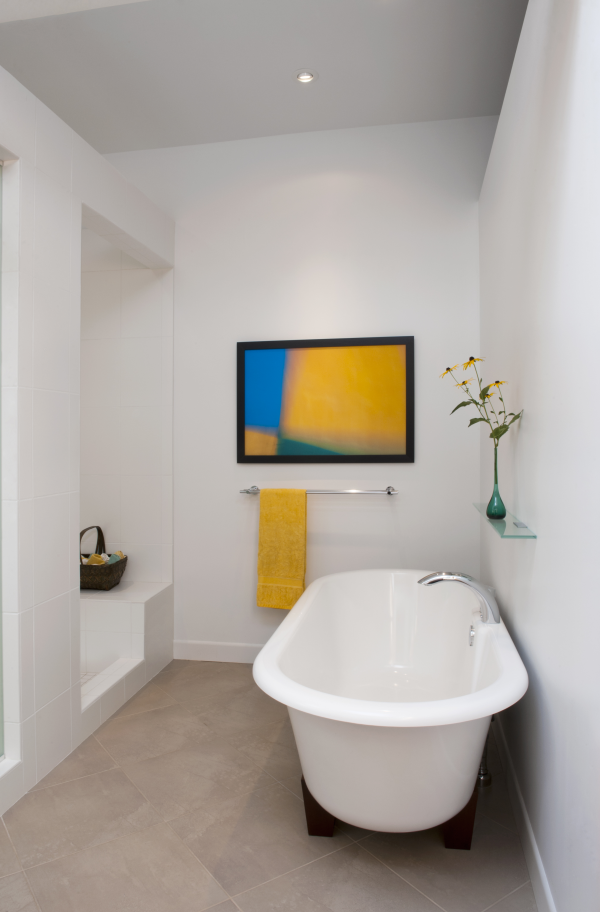 "My design challenge was to create a serene, simple, open master bath to display an artist's pottery and art, relate to a gardener's landscape, and honor the existing contemporary architecture. From its functional, comfortable tub size to its earthy, Asian-inspired mahogany legs, the Victoria and Albert Deauville fit this concept perfectly." –Mary Jane Pappas
Deauville Contemporary Double-Ended soaking tub is photographed by Rhea Pappas.
September 2012 The Dream Combinations
5' x 7' bathroom and an edge / ios bathtub
Fresh Design Thinking Unlock the potential of outdoors
Some rooms are merely built, while others are impeccably well dressed. "Your home should be like your favorite outfit", says interior designer Cindy Rinfret. It should feel comfortable, yet luxurious, she says-like a perfect cashmere sweater with a pair of flattering jeans.Cindy Rinfret That philosophy guided the elegantly layered and accessorized design of this 12 x 20-foot bath in Greenwich, Connecticut. This faminine room is part of a suite with separate baths for the husband and wife. It called for a romantic décor-something glamorous but not frilly, soothing yet functional. The result is like a dressing room, with a focus on freestanding furniture… The freestanding tub with its egg-shape design is as much a contemporary sculpture as a place for a quite soak. ]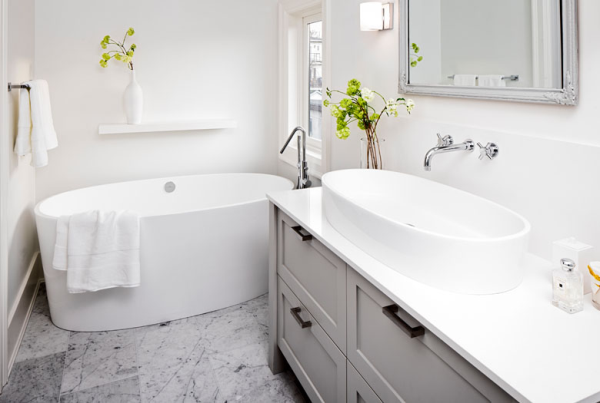 Good design comes through collaboration. Beginning with a client's brief, we combine our experience and aesthetic to create a complete environment that is meaningful to them.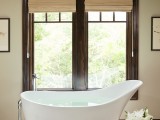 Sophie Burke Designs
Martha O'Hara Interiors designs and furnishes homes across the United States every year. Each project represents a seamless process that can take a homeowner from blueprints to finishing touches or from outdated to outstanding.
We offer functionality, style, and value, and we believe that good business and great design go hand in hand. At Martha O'Hara Interiors, we start with an agreed upon budget, making everything that follows a breeze.

From classically traditional to cutting-edge contemporary, our work always reflects our clients while also maintaining a lasting allure!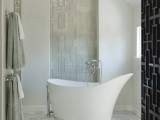 Our mission is simple, render our client's spaces for their ultimate purpose. We interpret our client's needs and desires and create innovative interiors to support them. We enjoy the opportunity to experiment with color, texture and material, we create the unexpected. We are firm believers in layers. Whether it comes to peeling back the layers of a client's wants to find their true ambition compiling upon a strong foundation of timeless design, the design process is one which continuously builds upon itself.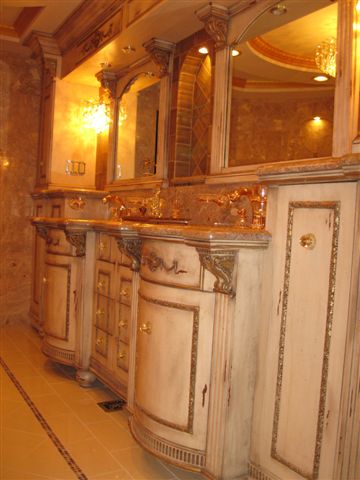 Lizette Marie Interior Design
Airoom Architect & Builders, Chicago created this beautiful gold gilding classic master bathroom suite utilizing US bench made manufacturer The Furniture Guild. "Dana was so helpful. She sent us door samples. Airoom won a Gold medal from Qualified Remodeler magazine for the Furniture Guild project. The Furniture Guild is a joy to work with and we look forward to using them in future projects." –Marty Meadow, Airoom, Lincolnwood, Illinois.